Dynamic Storytelling → Capturing Minds
Video has quickly become the most effective form of content in the mobile device era. Our custom video team can create a variety of packages that deliver dynamic visual storytelling to your target audience.
Our team specializes in creating eye-catching, professionally designed videos for many platforms. Contact us to learn how we can help!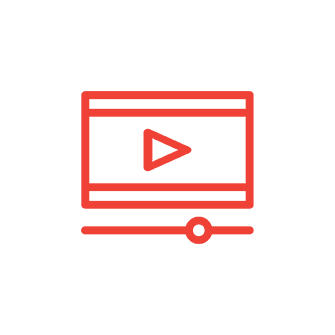 Many Video Options to Choose From
Animated Videos
Whether it's a motion graphics, 2D, 3D, or whiteboard explainer animation, we do it all.
Custom videos
Animated videos
2D videos
3D videos
Whiteboard videos
Social media videos
Interviews, Testimonials, Tutorials
Highlighting community members and customers is one of the best ways to elevate your message and mission with your target audience. We are fully-equipped to host interviews, gather local b-roll, and arrange video shoots in order to create the highest quality video package possible.
Interview videos
Tutorial & training videos
Video Editing
Our full editing services can handle any project size. Using your video assets, stock video, photos, and audio, we can create a sharp, engaging final product. We also offer video marketing services to raise awareness with your video.
Video editing
Video marketing
Whiteboard / Explainer Videos
Whiteboard animation is the process of which an author physically draws and records an illustrated story using a whiteboard. Purpose: Easily breaks down complicated subject matter in an informational and entertaining way.
An animated Public Service Announcement regarding cracked sidewalks, customizable for municipalities.
Animated video designed to deliver a public service announcement asking people to stop flushing medications down the toilet.
An animated video for a local electric utility asking their members who just purchased an electric vehicle to register for cash and earn additional rebates on select BPA approved electric vehicle chargers.
Professionally Animated Videos
Goldstreet can develop custom characters, script and storyboard to represent your community and best deliver your message.
A customizable outreach video regarding flushable wipes.
An informational video piece for a regional utility's solar campaign. Highlighting rebates, installation, and more.
This animated public service video message is designed to help utilities to show the importance of calling them first if there is a sign of a sewer overflow.
An instructional video providing people who have newborn babies and toddlers with helpful oral health best practices and reasons to see a dentist early. Available in English and Spanish.
2D Illustrated Videos
Hand-drawn illustrations are done throughout the video to help teach the process or walk through the steps needed to complete a task.
Custom Video Case Studies
Learn more about the real-world impact that custom videos can make for your campaign.
Central Lincoln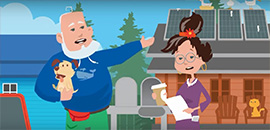 The power of targeted messaging in reaching their community via mailers and custom video was decisive in bringing awareness to Central Lincoln's Community Solar Program.
City of Bend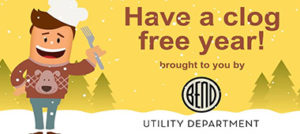 The City of Bend had an ongoing challenge to educate the public about Fats, Oils and Grease. With time and budget challenges, they came to Goldstreet for a solution.
Consult. Design. Deliver
We have a proven process to reach the goals of your outreach.
1
Project Scoping
Determine project goals, deliverables, and budget.
2
Kickoff Call
Introduce the team and have a shared understanding on scope and project timeline.
3
Content Drafts
Copy is client-provided or drafted by our copywriters.
4
Creative Reveal
Our team presents the design for your review and feedback.
5
Wrap Up
Final, approved version is delivered on time and within budget.
6
Analyze Results
We follow up to make sure the goals of the outreach performed as expected.
Contact us about your project needs, and together we'll discuss how you can hit your goals.